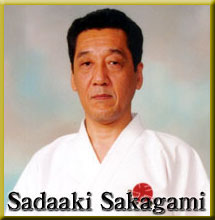 Master Anko Itosu founded Itosu-ryu and created many Katas including Pinan Kata. Master Kenwa Mabuni studied under Master Anko Itosu and became Itosu-ha 2nd Soke.
Master Kenwa Mabuni also studied under Master Kanryo Higaonna of Naha-te. He founded Shito-ryu. This was based on both Higaonna and Itosu's styles.
Shito-ryu Itosu-kai was formed by Master Ryusho Sakagami March 1st, 1940. He later renamed it after he gained the position of the 3rd Itosu-ha Soke.
He renamed it to Japan Karatedo Itosu-kai (official name is "Itosu-ryu") to distinguish Itosu-ryu from Shito-ryu.
Sadaaki Sakagami succeeded to the position of 4th Itosu-ryu Soke and became the president of Japan Karatedo Itosu-kai on April 30, 1994.